#ILOVEUNITED
Time until the live event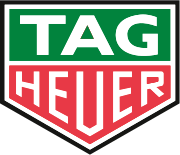 --DAY --HR --MIN --SECOND
#ILOVEUNITED is back on 12 December 2020.
This online event is for our fans in India, join us from 21:30 IST for a 90-minute pre-match show.

You will experience a behind the scenes tour inside Old Trafford, exclusive chats with members of the first team and the chance to ask a question live to club legends Wes Brown and Darren Fletcher.

Video
Watch this video to find out what I Love United India has to offer.
Early registration gives fans in India the chance to win a virtual meet and greet with a club legend ahead of the main event, and to be part of our live virtual audience during the show.
Make sure you register now
, to ensure you don't miss out on the ultimate #ILOVEUNITED+ experience.
#ILOVEUNITED 2020/21 - INDIA
#ILOVEUNITED 2020/21 - INDIA
You can be part of the build up to the Manchester derby by telling us your favourite derby moment, goal of the season so far and your fan stories. We'll include our favourite ones in the show.

Stay tuned to the Manchester United Facebook Page to find out who else will be joining us for the biggest virtual gathering of Manchester United fans in India, and to discover when #ILOVEUNITED will be made available to more countries in 2021.
Get Kitted Out
Get Kitted Out