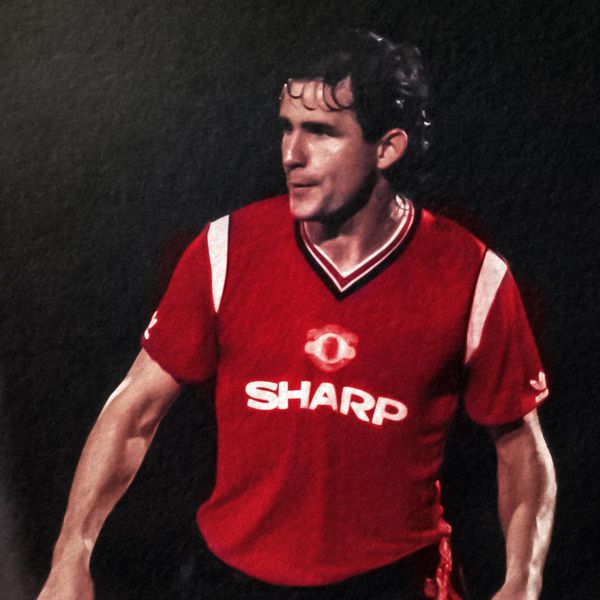 Appearances

485

Total goals

7
Previous Player

Spence
Next Player

Keane
Biography
Only a handful of players have represented Manchester United more times than this reliable, consistent Scottish left-back.

For the best part of a decade Arthur Albiston was a permanent fixture in the Reds' starting line-up, during which he collected three FA Cup winners' medals, 14 Scotland caps, and won many admirers for his unflashy, yet solid displays.

Albiston joined the club as a trainee in July 1972. Two years later he turned professional, making his first-team debut on 9 October 1974 in a League Cup tie victory against Manchester City at Old Trafford in front of 55,000.

Six days after that, he made his league debut at Portsmouth, but had to wait until 1976/77 for his breakthrough as a first-team regular.

His opportunity arrived in dramatic circumstances. Following injury to Stewart Houston, Albiston was called in as a replacement for the 1977 FA Cup final against Liverpool.

With an impressive performance he helped United to a 2-1 victory, collected his first winners' medal, then made the noble gesture of offering it to the man he'd replaced – a gesture Houston turned down.

After his Cup-final display, Albiston spent the next few seasons battling for the left-back berth with Houston. Eventually he made the spot his own and for most of the 1980s was a regular in the starting XI.

Between 1974 and 1988 he made 485 appearances, scoring 7 goals, and appeared in four FA Cup finals, collecting three winners' medals, a club record at that time.

Away from Old Trafford Albiston was somewhat underrated, reflected by his lack of international recognition.

Yet few who watched him week in, week out would disagree with the assertion that there have been few finer full-backs in United's illustrious history.
Read more

About Arthur Albiston
Read Less

About Arthur Albiston
Position

Defender

Country

Scotland

Date of birth

Joined

United debut

v Manchester City (H) League Cup

Left United